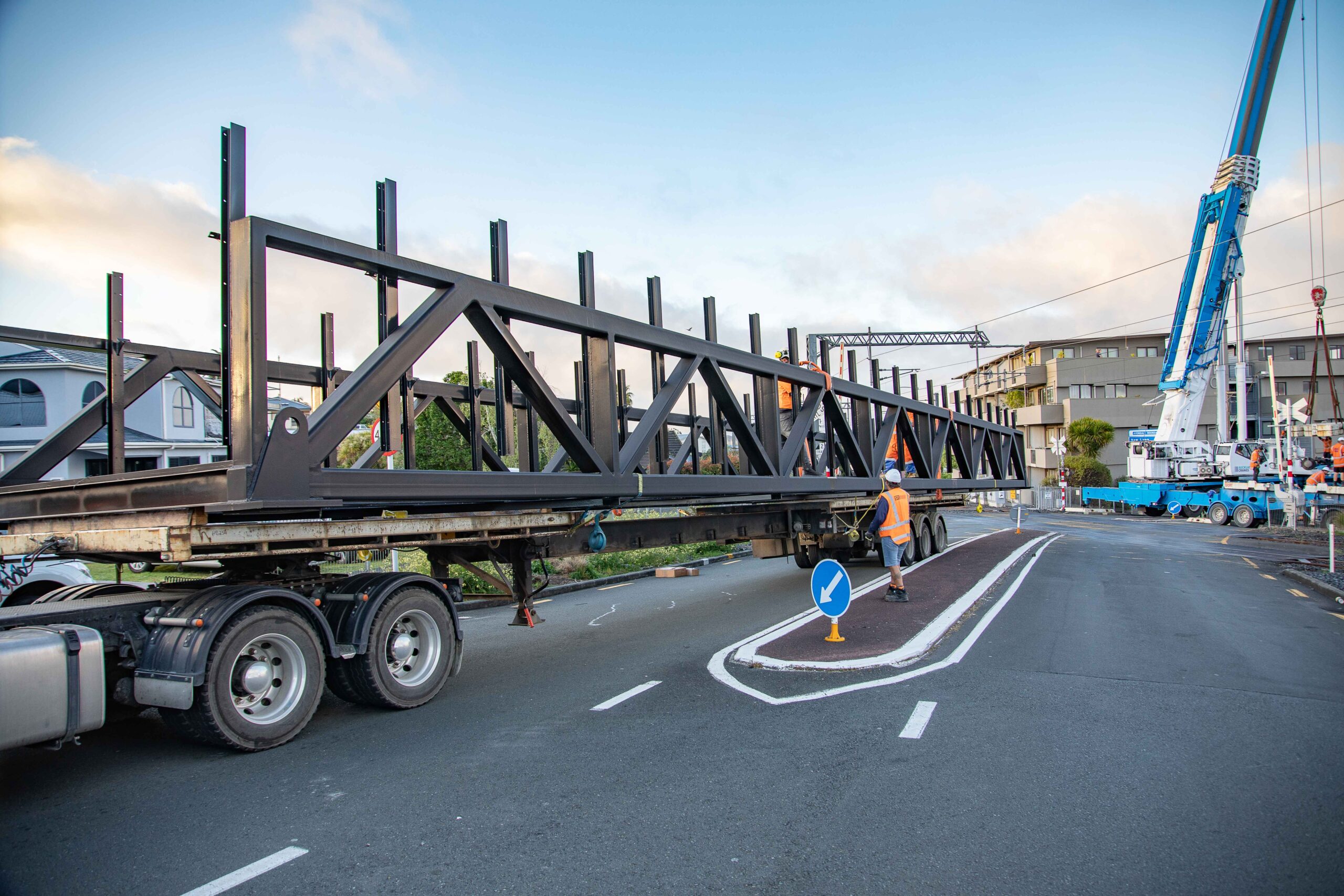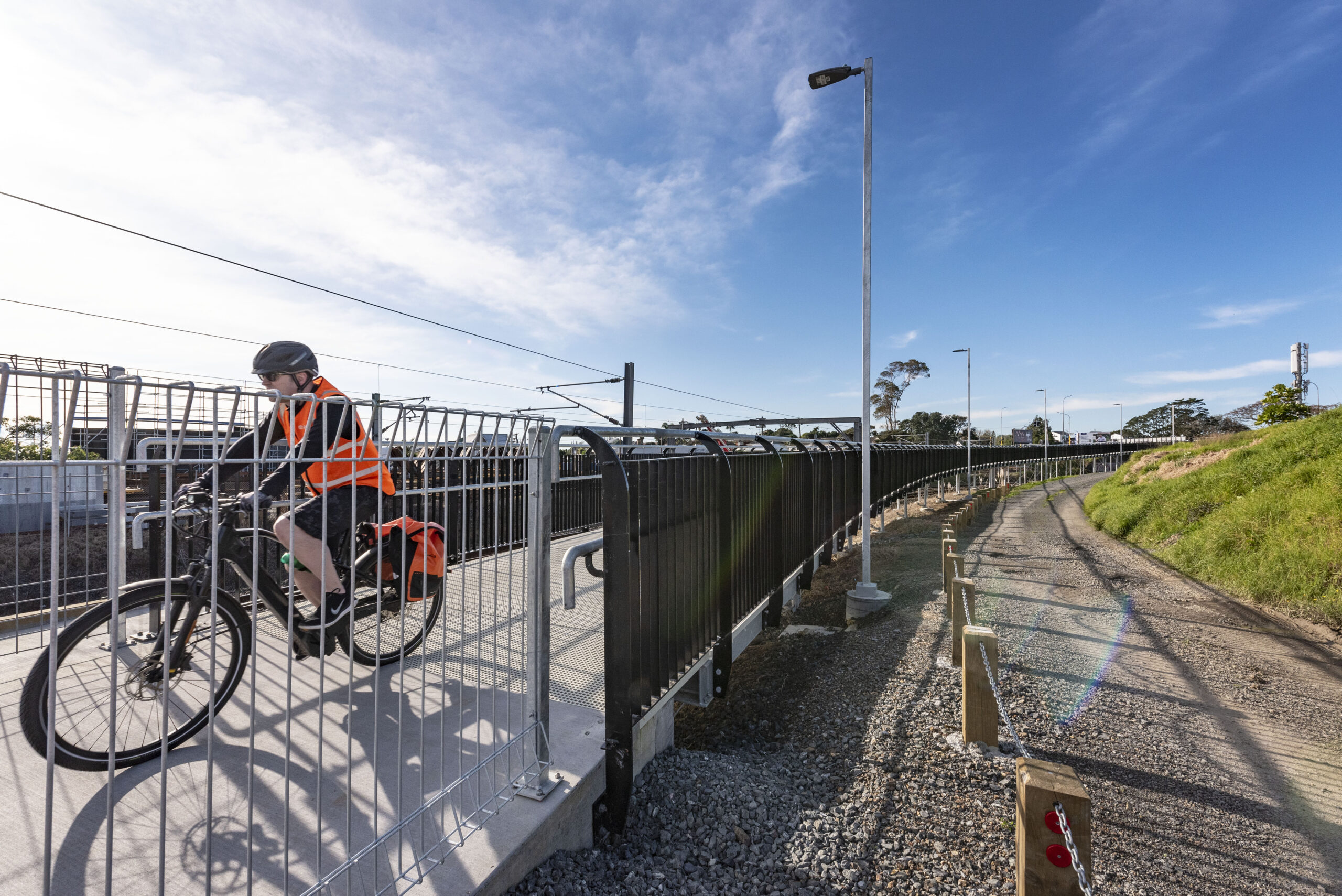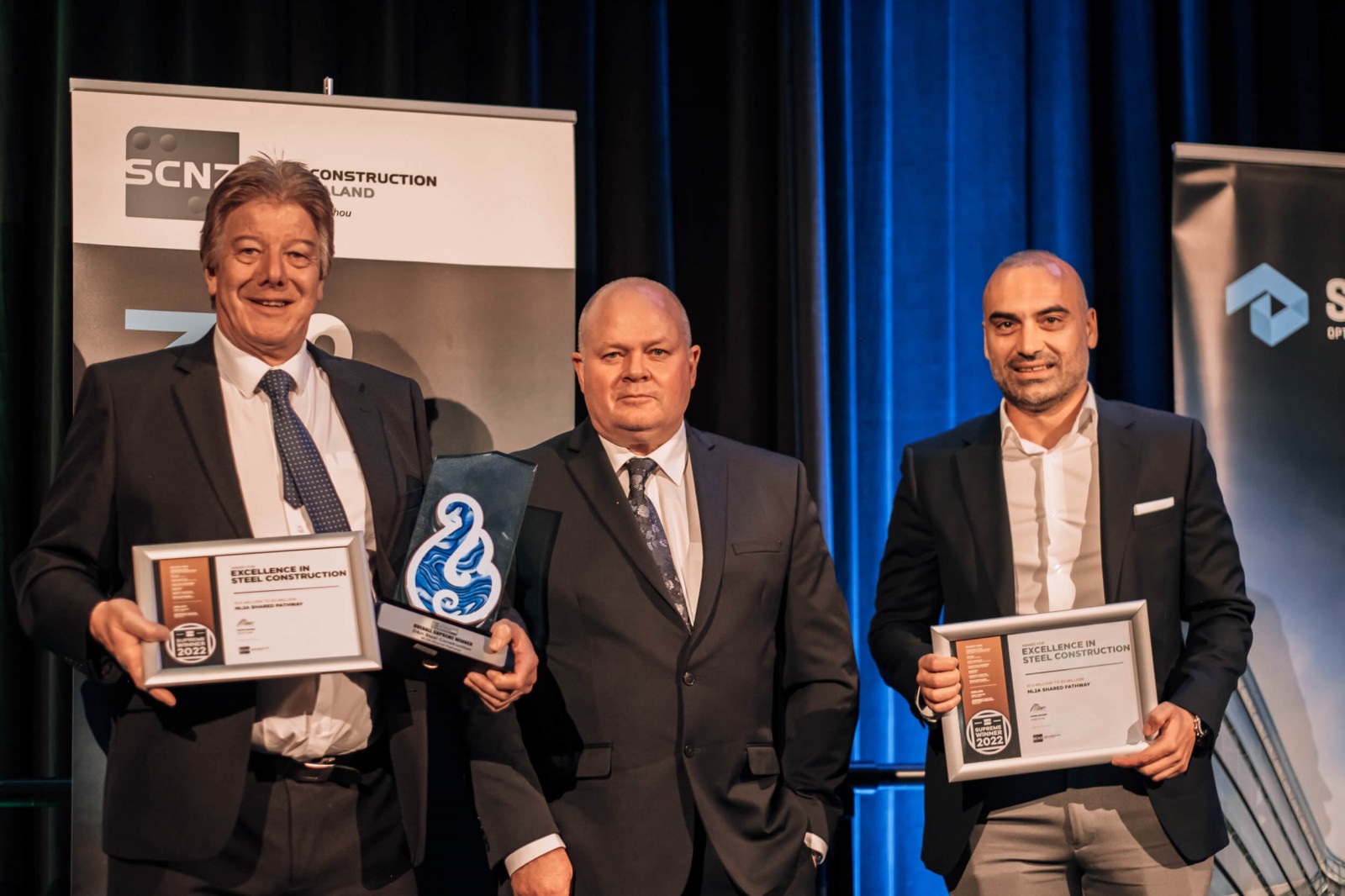 L-R. Colin Ross, Project Manager D&H Steel Construction is presented with the Supreme Award by David Moore – SCNZ Chairman and Nick Prezas accepts the award on behalf of Aurecon.
D&H Steel triumphed at the recent 2022 SCNZ Excellence in Steel Awards, winning the Supreme Award for its work on the New Lynn to Avondale Shared Pathway project. The pathway comprises several different steel applications including elevated helical boardwalks, balustrades and handrails, and a new pedestrian bridge. Sited over rough terrain and waterways, D&H Steel provided value engineering to make the 2.9km mostly off-road pathway buildable and practicable.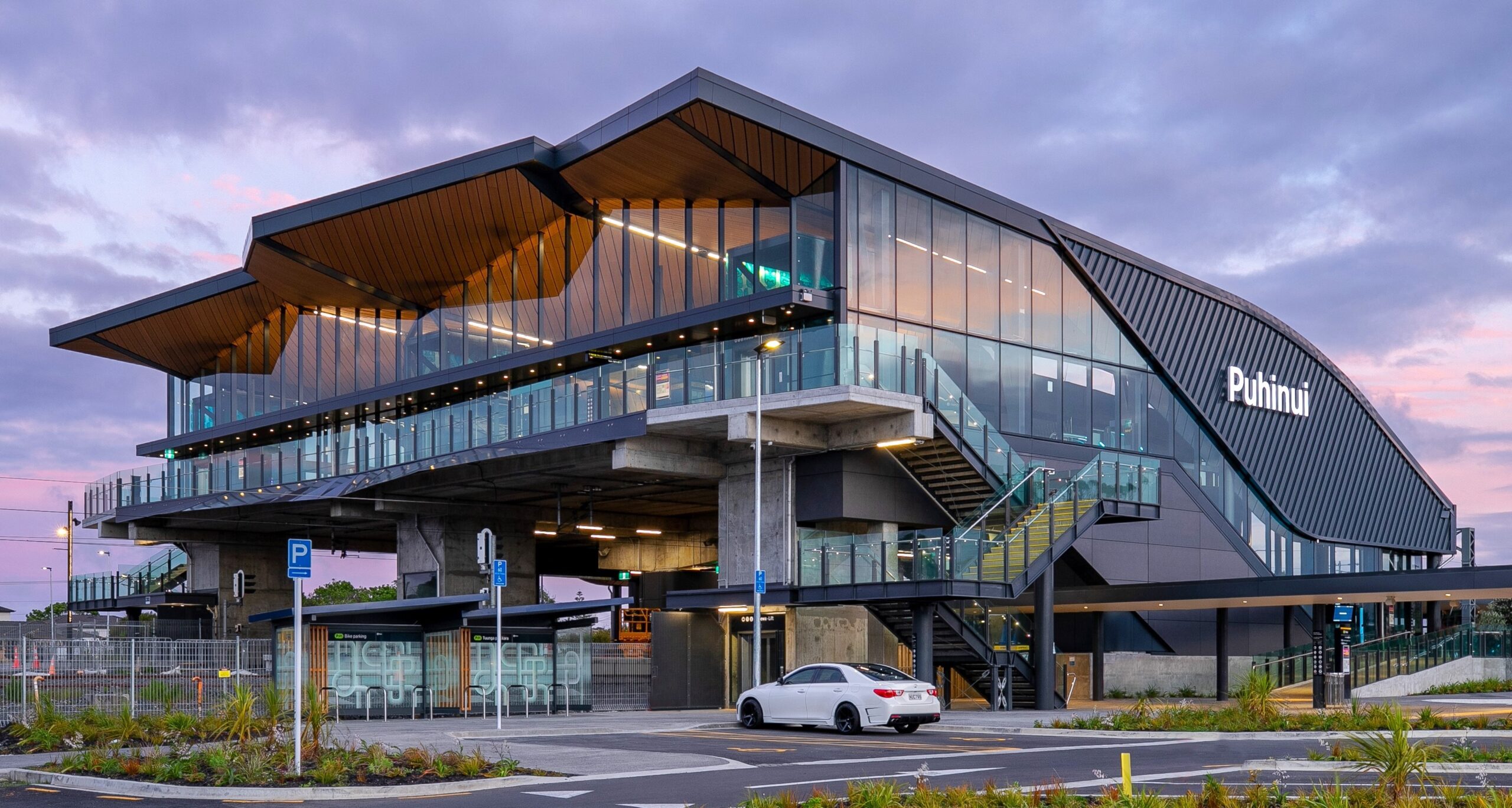 D&H Steel, alongside engineering firm Aurecon, also came out on top with its contribution to the Puhinui Station Interchange, in the Over $3 million category in the SCNZ Excellence in Steel Awards. The building has a unique form that was extremely complex to design and construct and successfully transforms the station into a landmark South Auckland transport connecting hub.