D&H Steel celebrated it's 50th Anniversary with a Gala dinner for some 400 employees, past and present, partners and guests. Resident Builder Peter Wolfkamp was MC for the evening and chats with original owner Bob Haddon and subsequent leaders Mike Sullivan, Dean Pouwhare, Wayne Carson and Richard Hine.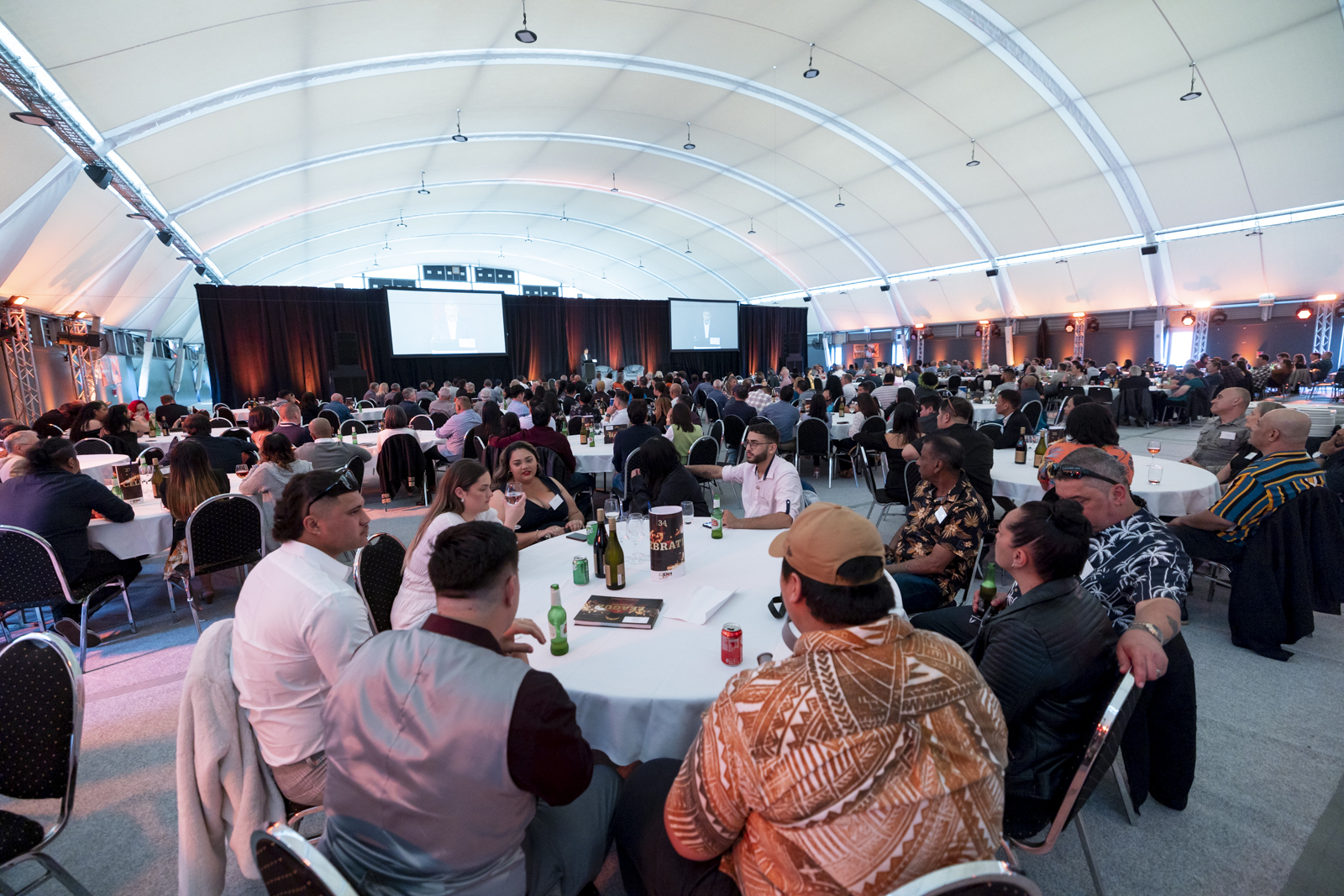 Foreground table are (L-R) Jarrod Tahitahi, Jacob Broad, Abby Fellows, Sisi Vasileva, Bassell El-Nafeh, Zac Iosefo, Arvind Naidu, Kathleen Allen, Rod Allen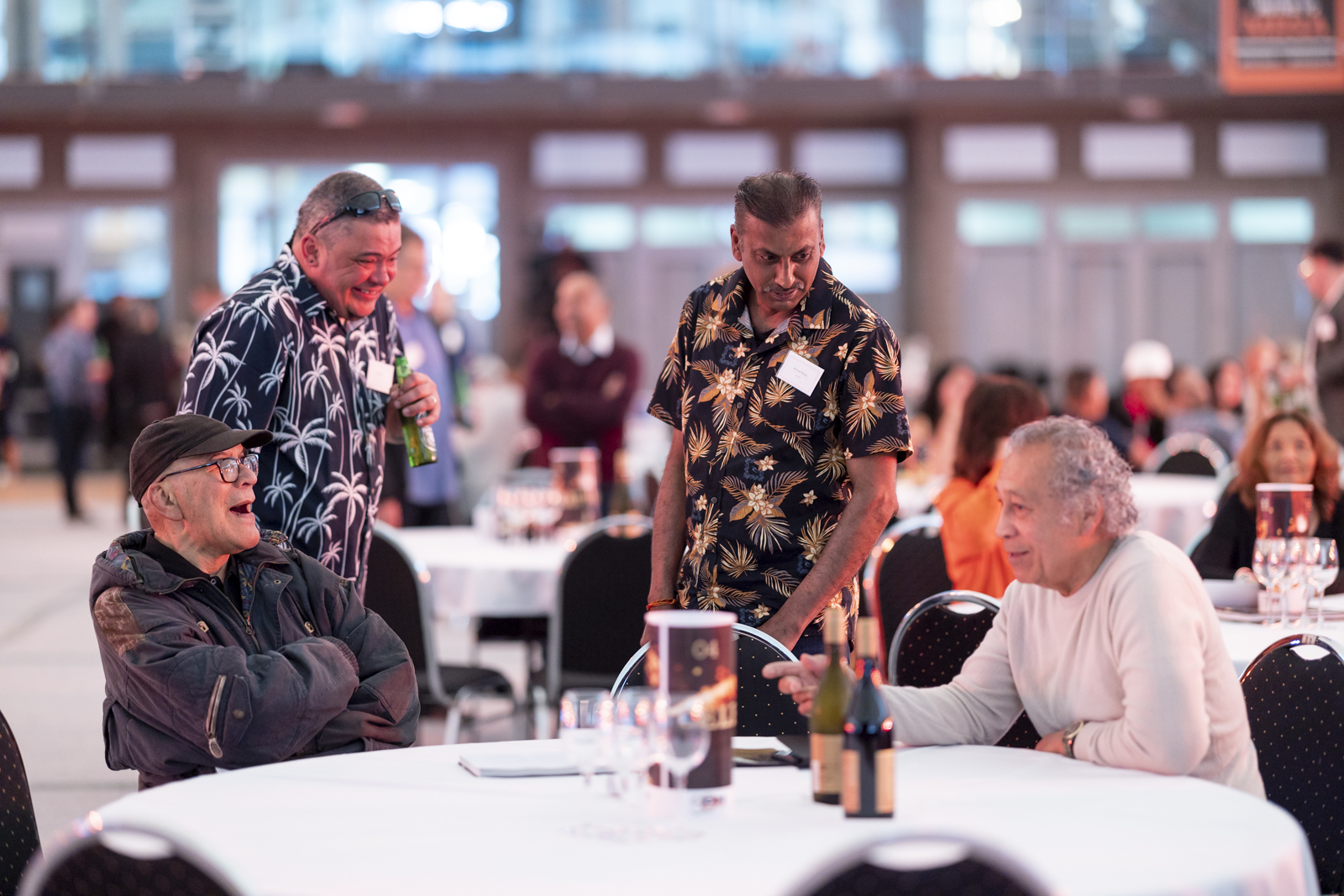 Long service employees Joey Cowan (47 years) seated left and Jake Faafua (34 years) seated right, chatting with Rod Allen and Arvind Naidu (12 years)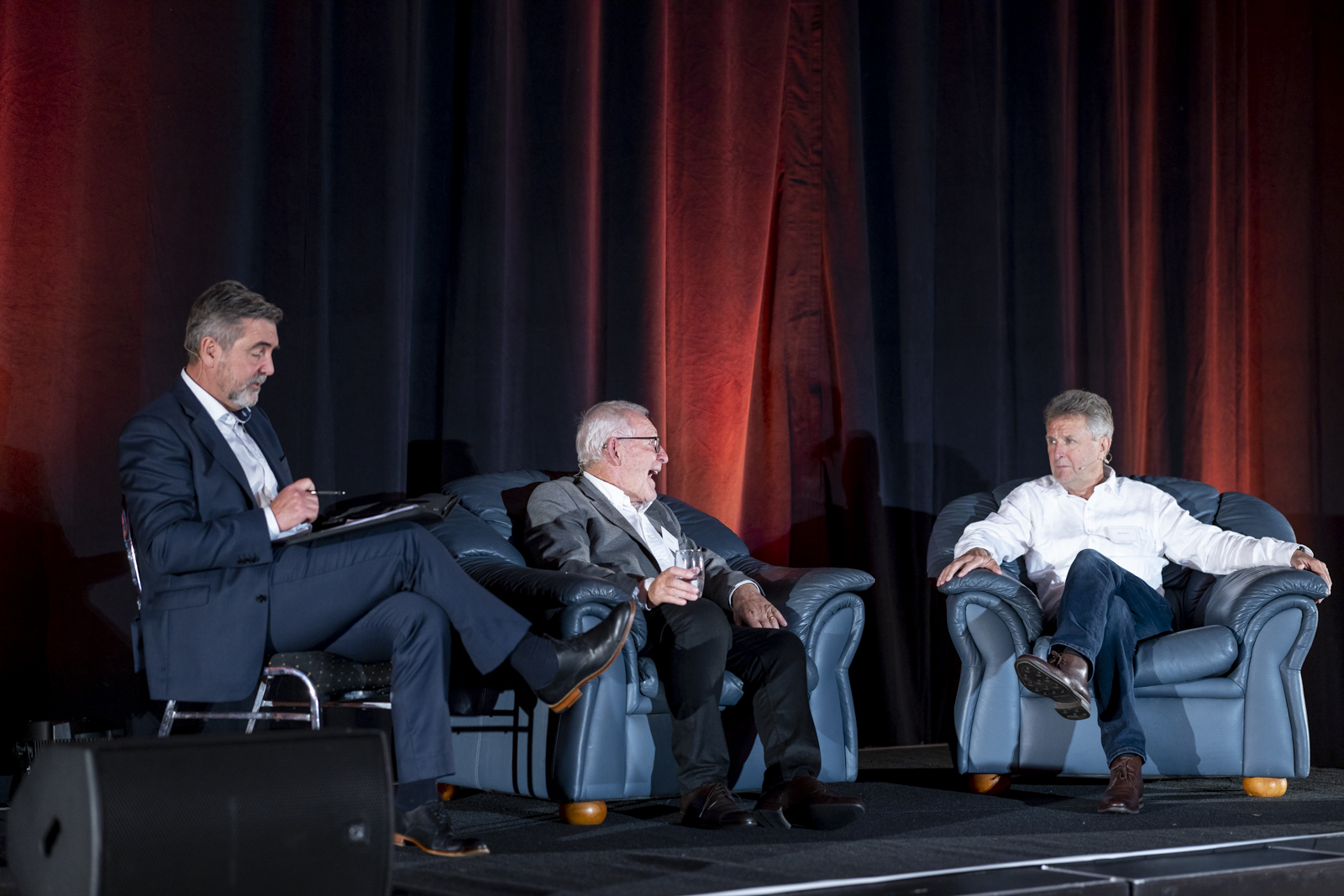 Peter Wolfkamp chatting with Bob Haddon and Mike Sullivan about the early days of Dixon and Haddon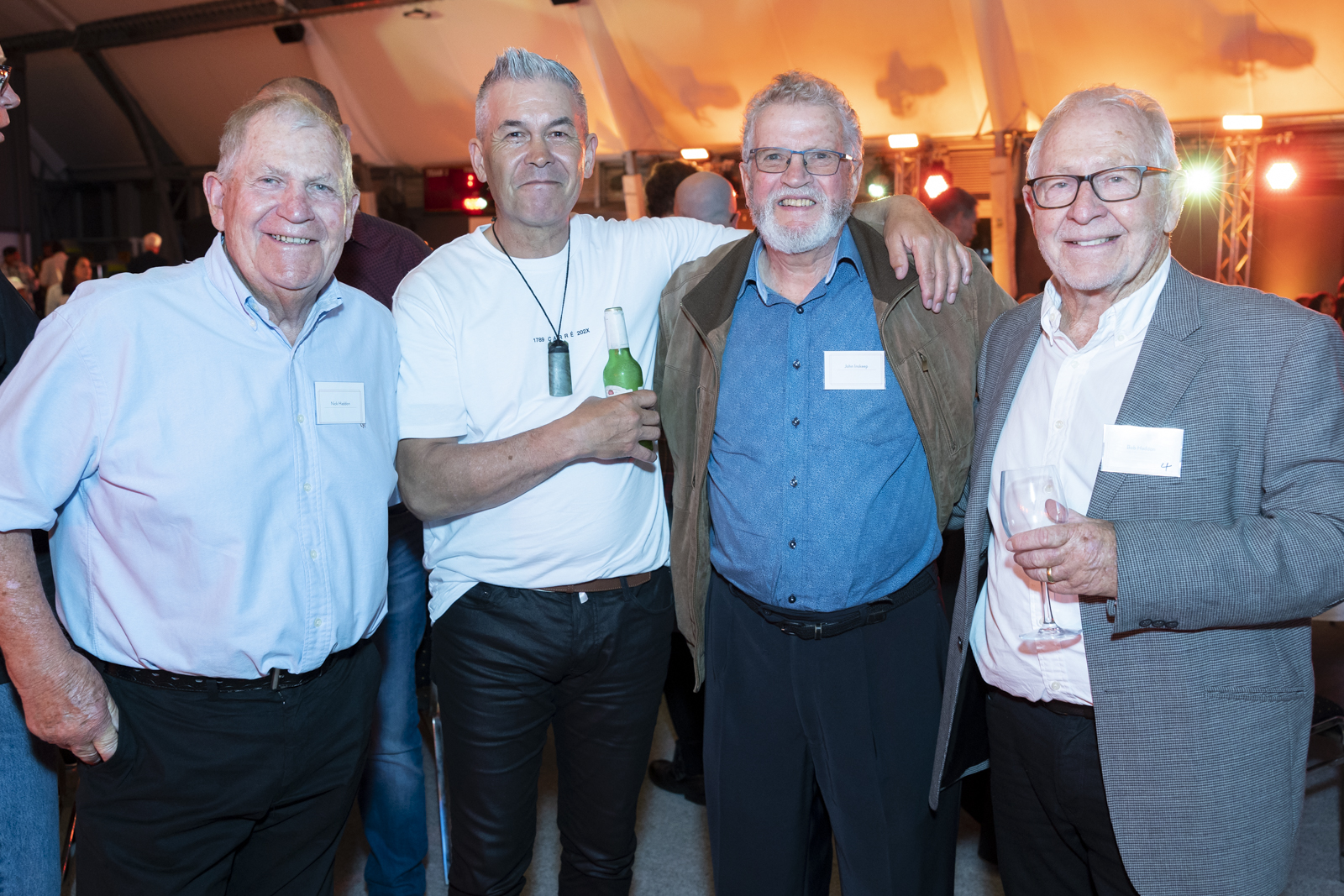 Past employees Nicky Haddon, Harry Weller, John Inskeep and Bob Haddon catch up about old times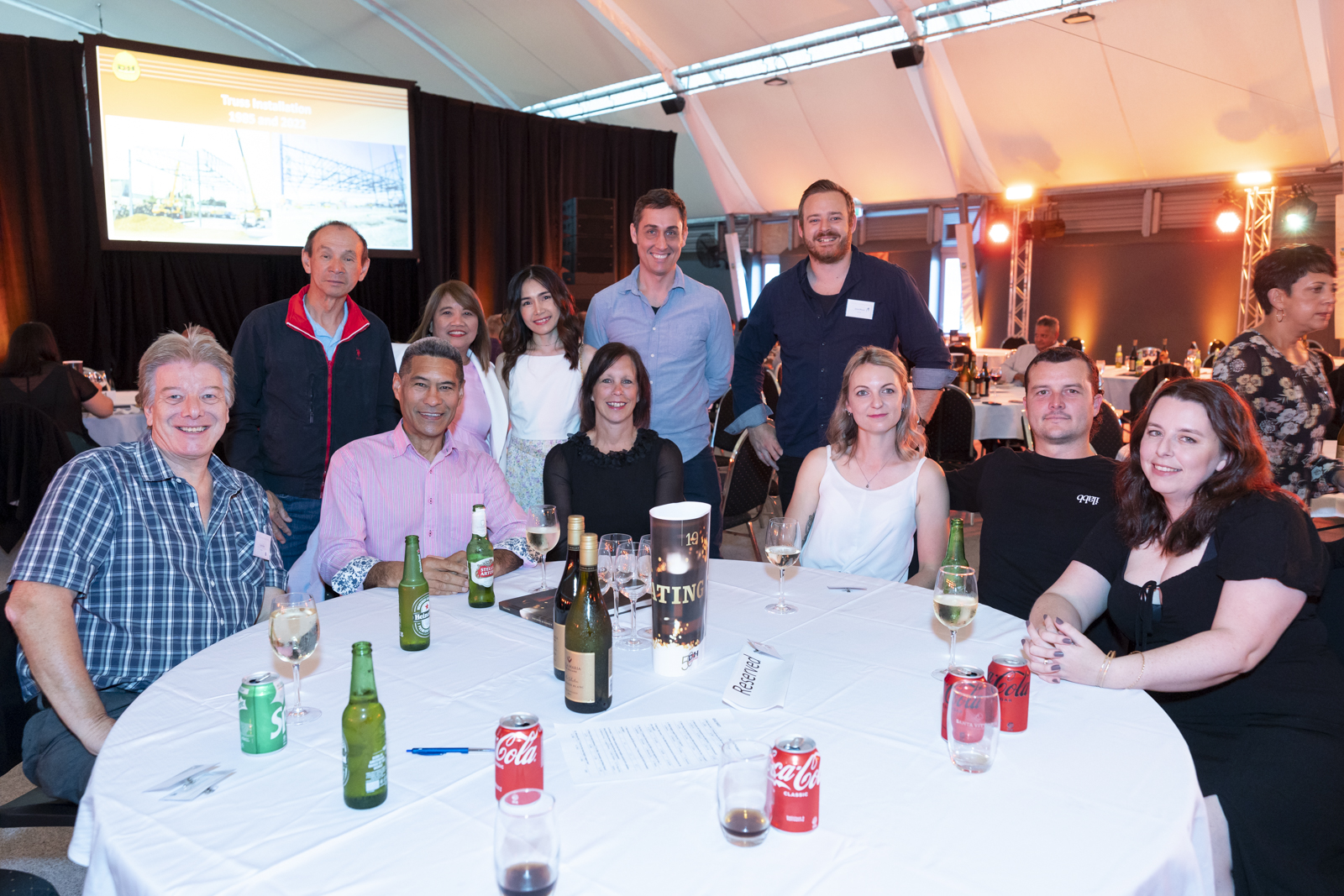 Back L-R. Philip and Edna Bondoc, Rebecca Tran and Michael Simpson, Jamie Moxon. Front L-R Colin Ross, Moro and Alison Smith, Jayne Wilson and Ethan Blyth, Chantelle Moxon enjoying the occasion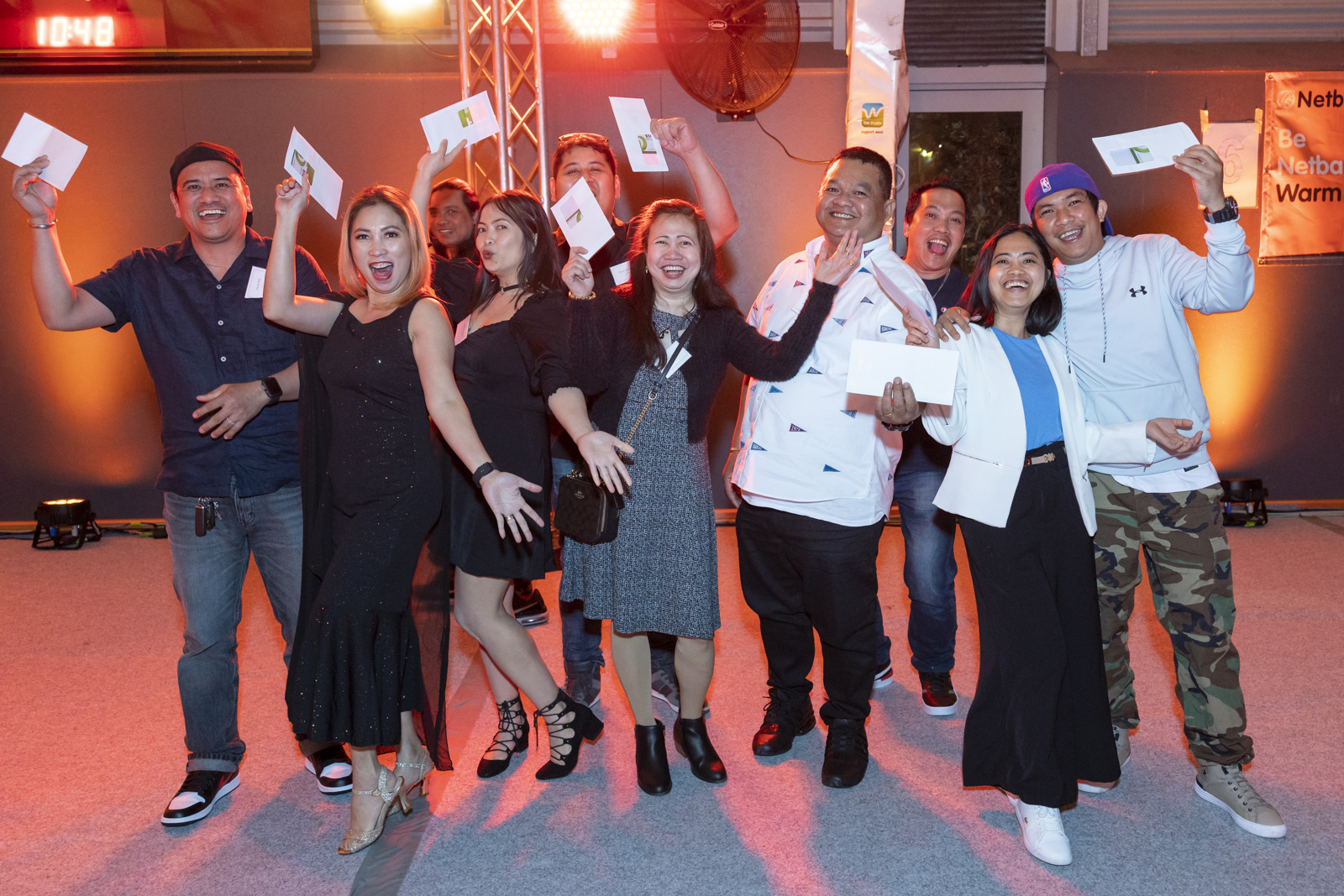 Celebrating winning the evening Quiz are Harold & Nherry Milla, Jason Bayer, Belle & Darren Macalalad, Gloria & Arturo Quicho, Albert Manalo, Rochelle & Jeffrey Espiritu
Click on images below to view the chat.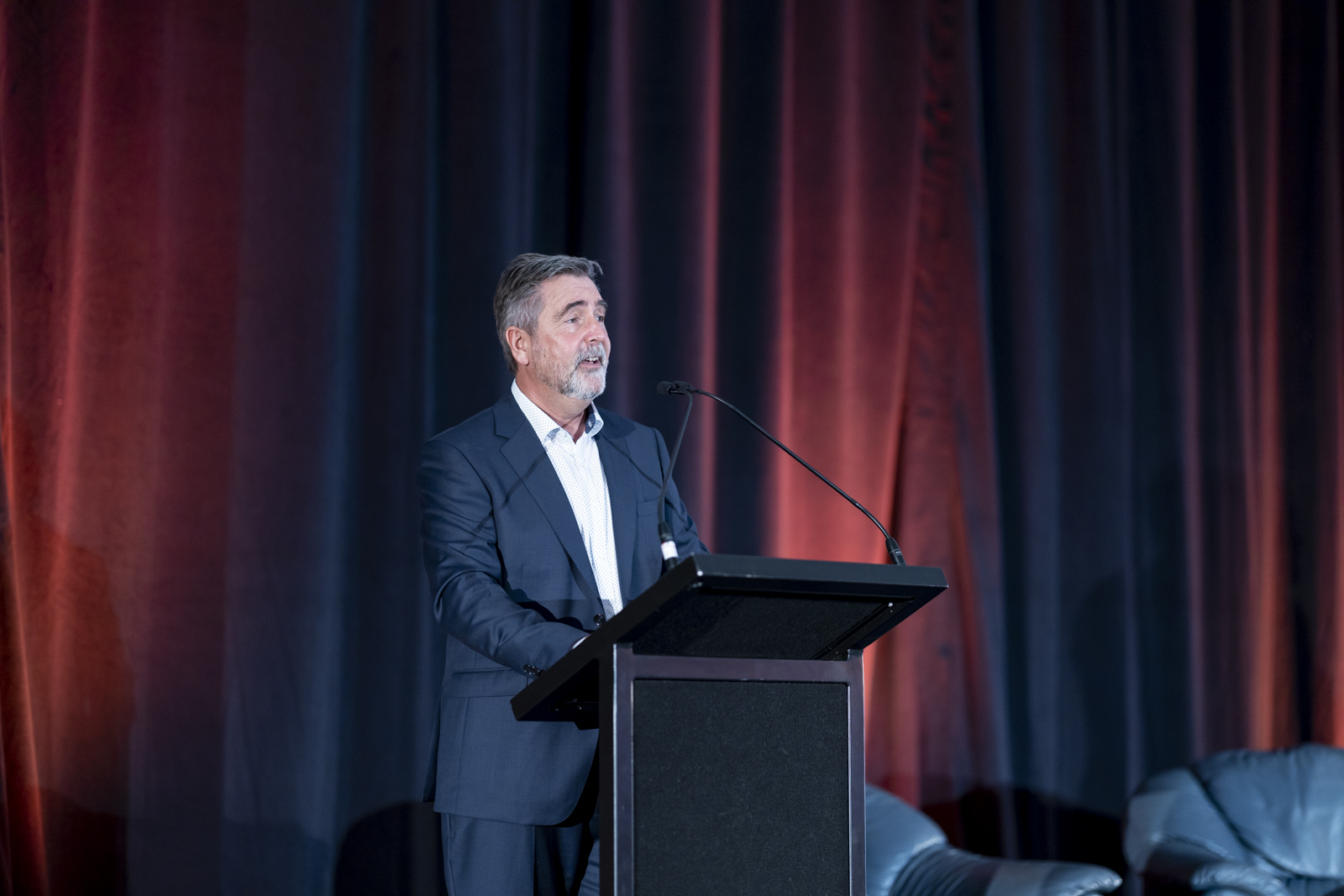 Introduction by Peter Wolfkamp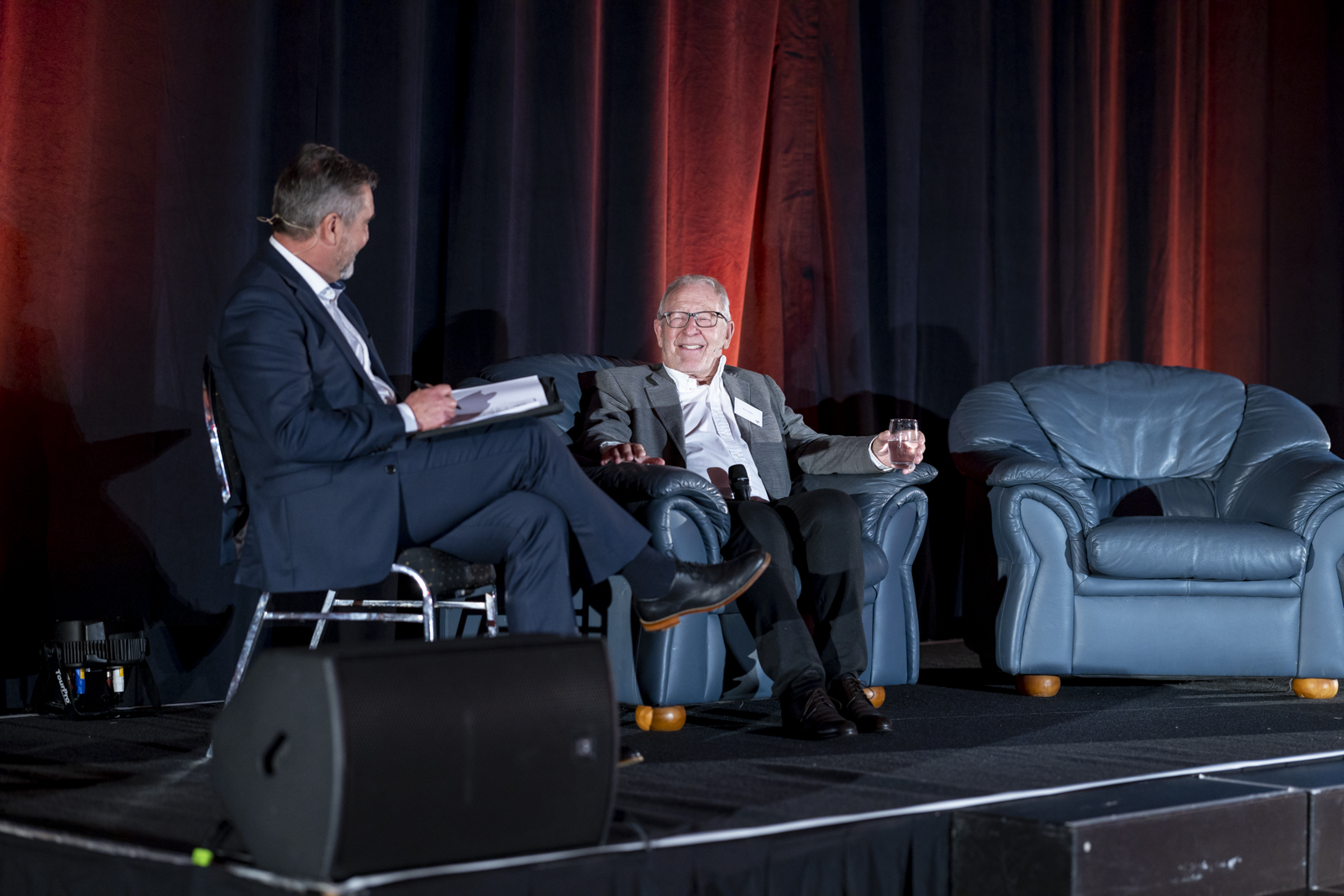 Bob Haddon and the early days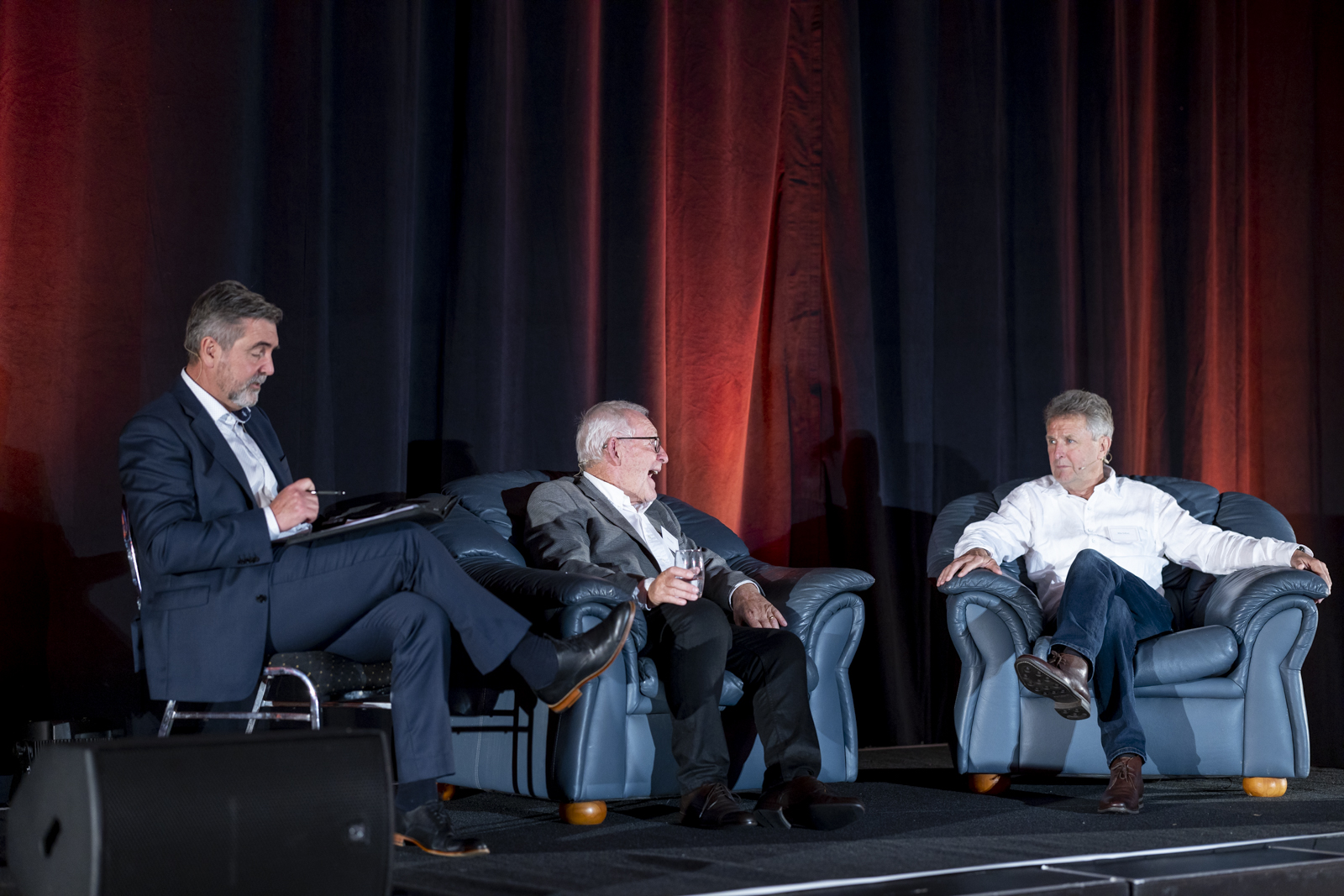 Bob Haddon and Mike Sullivan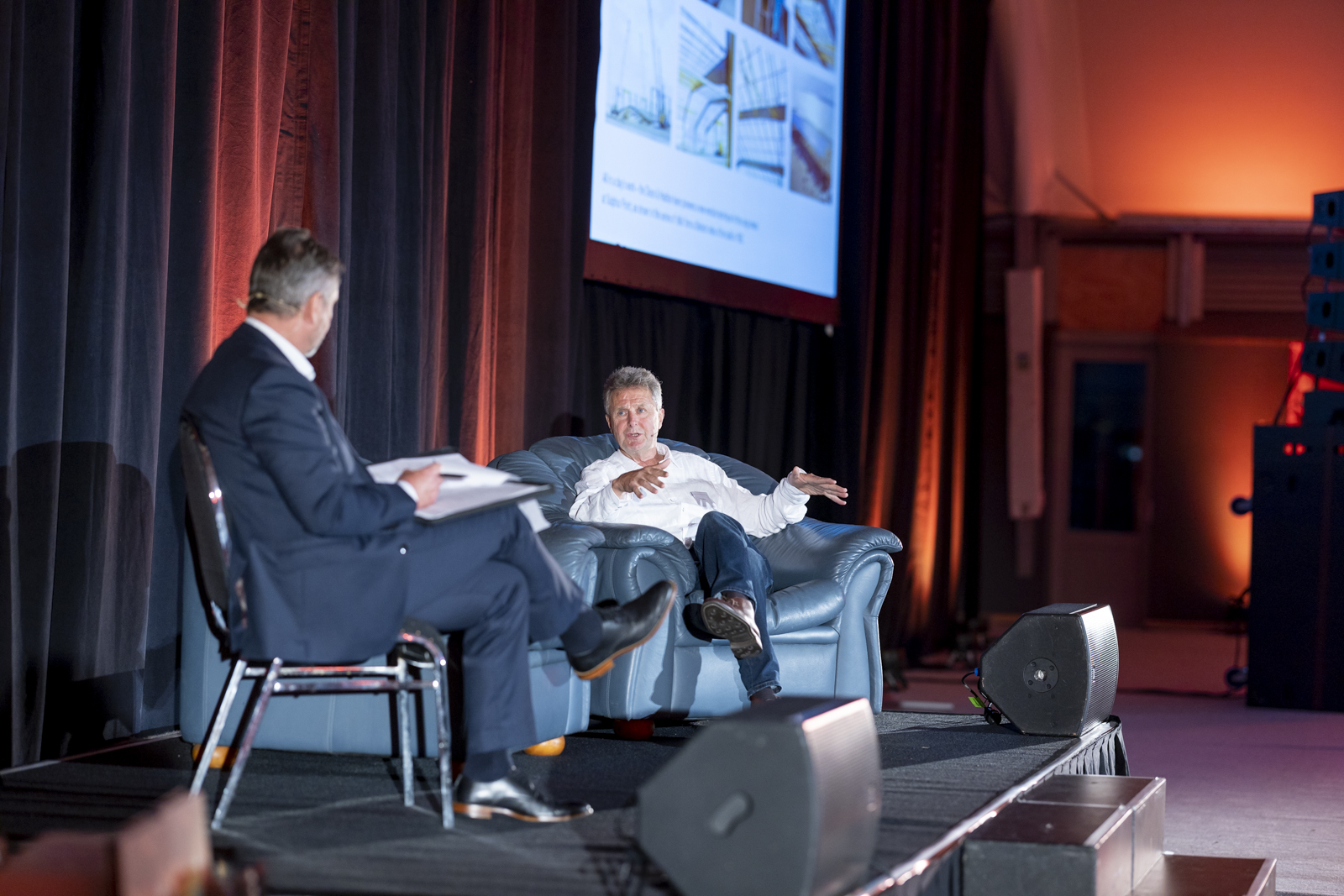 Mike Sullivan talks about the challenges he faced when he bought the company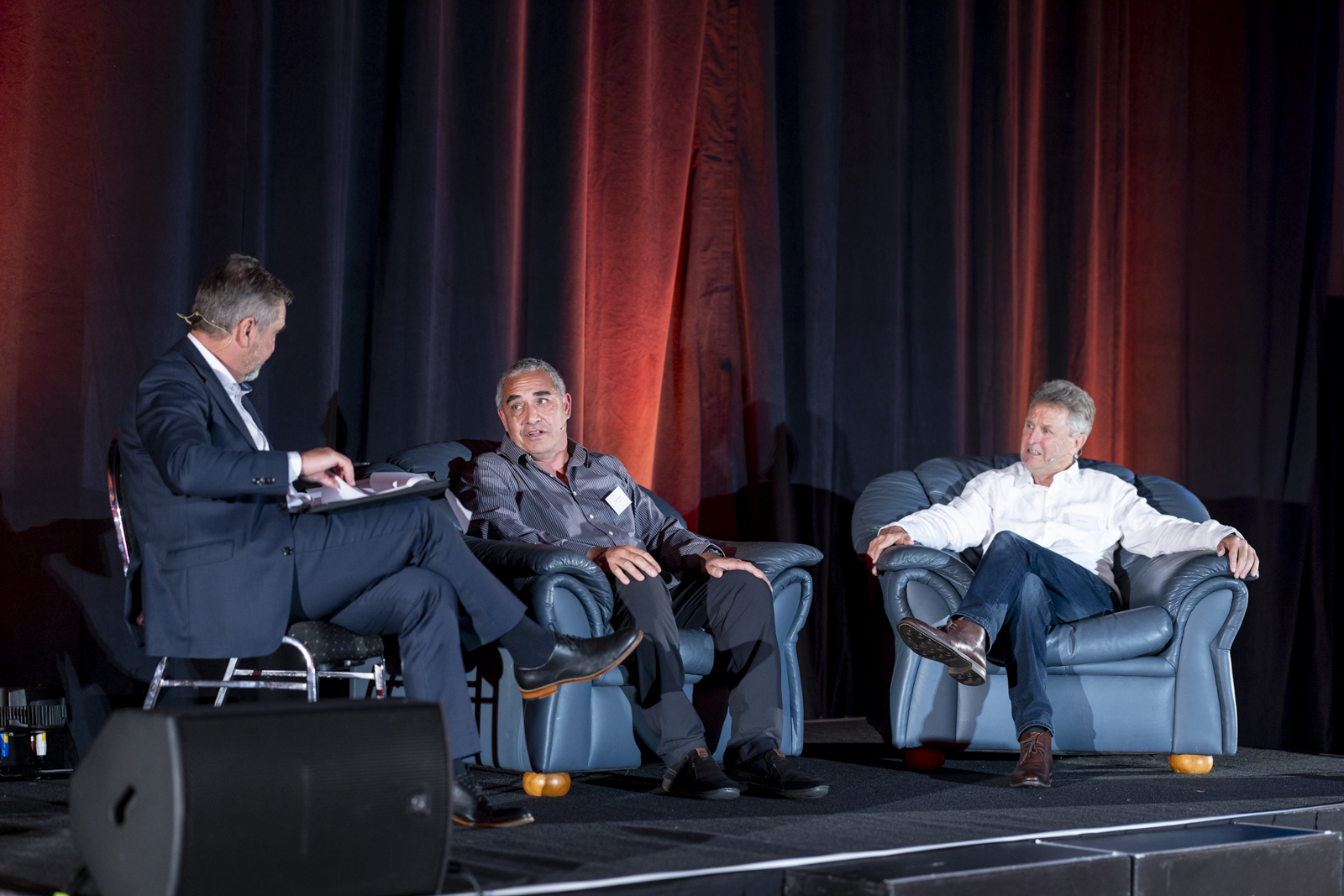 Mike Sullivan and Dean Pouwhare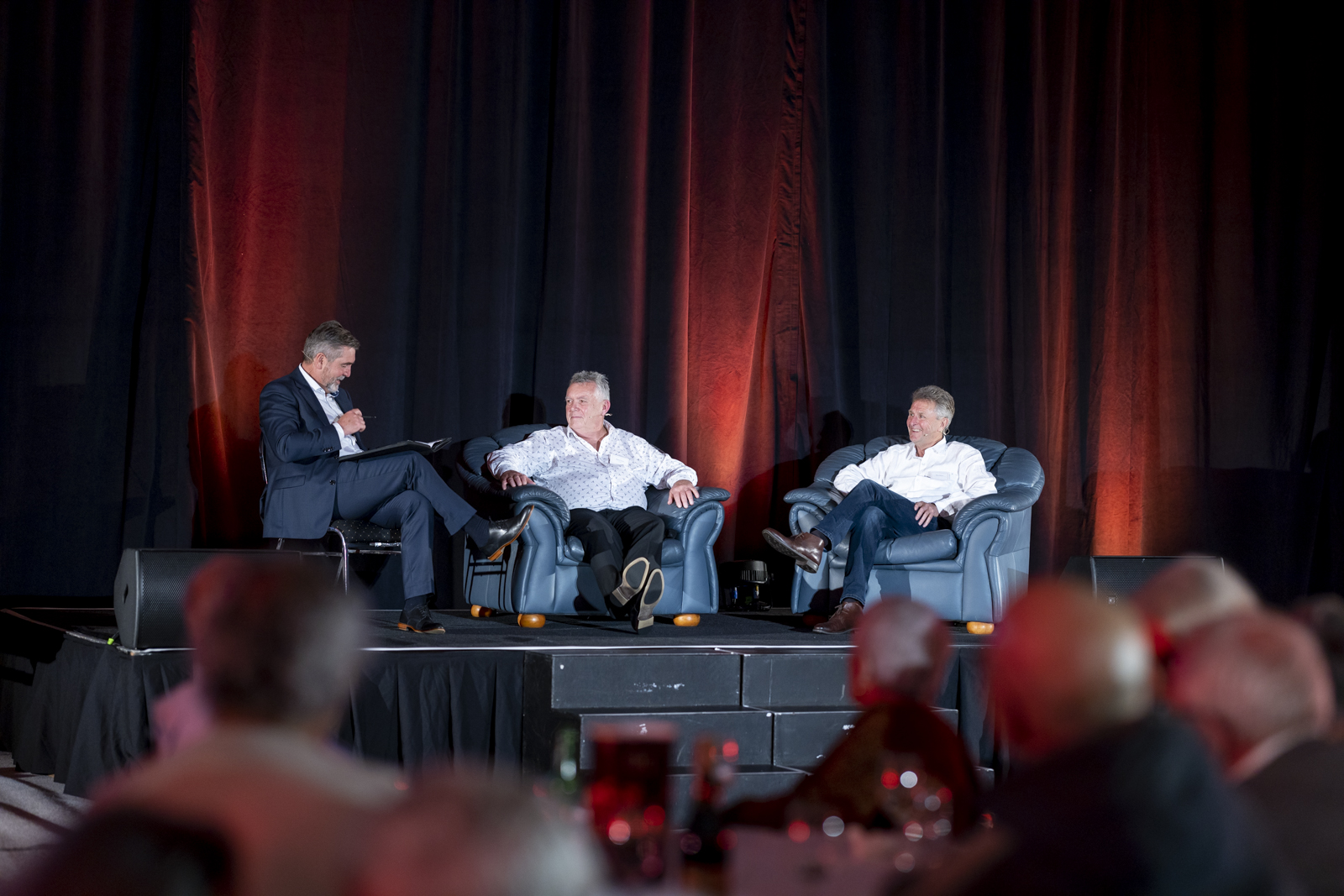 Mike Sullivan and Wayne Carson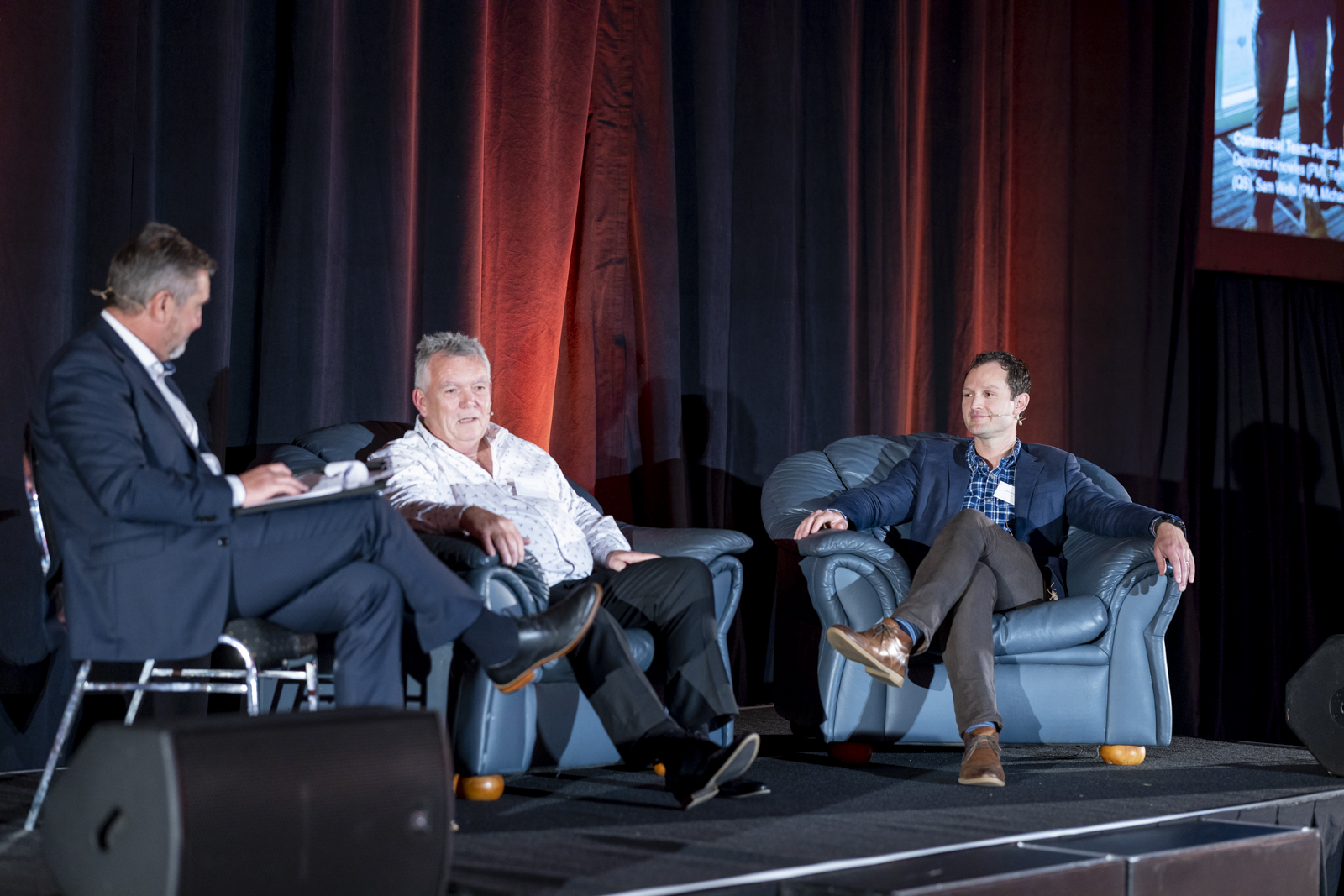 Wayne Carson and Richard Hine