Custom Welded Beams (CWB)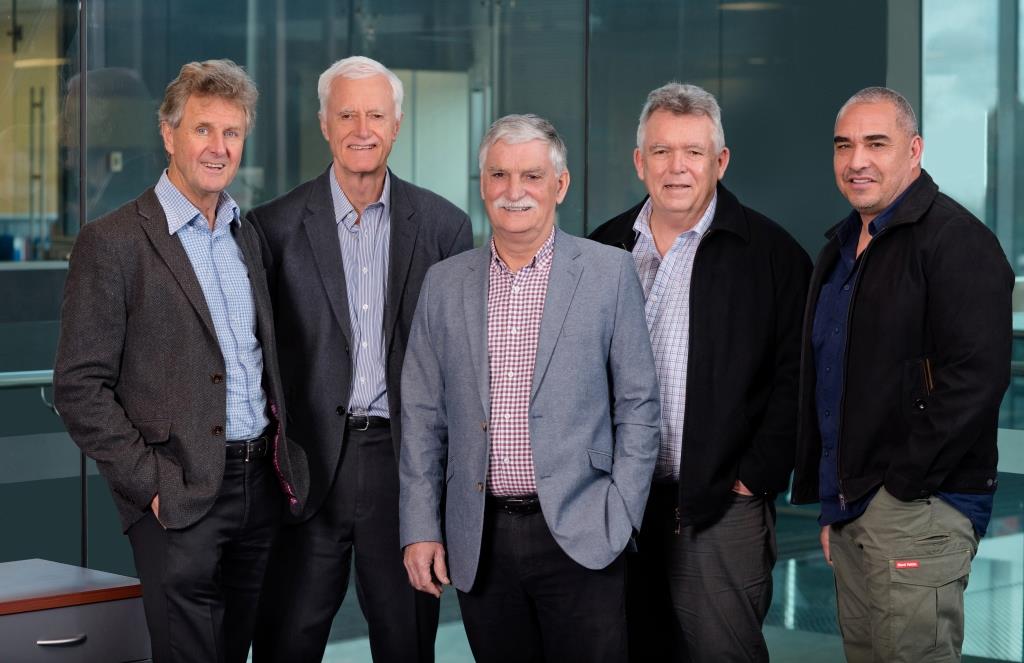 D&H Steel Construction is a privately owned company that strives for "best practice" in all areas of operation including governance. The Board of Directors provide oversight and guidance to steer the business towards its objectives and ensuring the day to day management is consistently aligned with the overall vision.
(L-R)  Mike Sullivan – Managing Director.
Stephen Reindler –Non Executive Director and Board Chairman. Stephen has a mechanical engineering background and lead engineering, environmental and occupational health and safety programmes in some of New Zealand's largest companies. He has wide experience in the management and governance of businesses in the supply chain, steel and construction industry.
Rowan Chapman – Non Executive Director. Rowan is a senior Chartered Accountant with extensive commercial experience in private and public companies, trusts and partnerships and commercial dispute resolution
Wayne Carson – General Manager
Dean Pouwhare – Operations Manager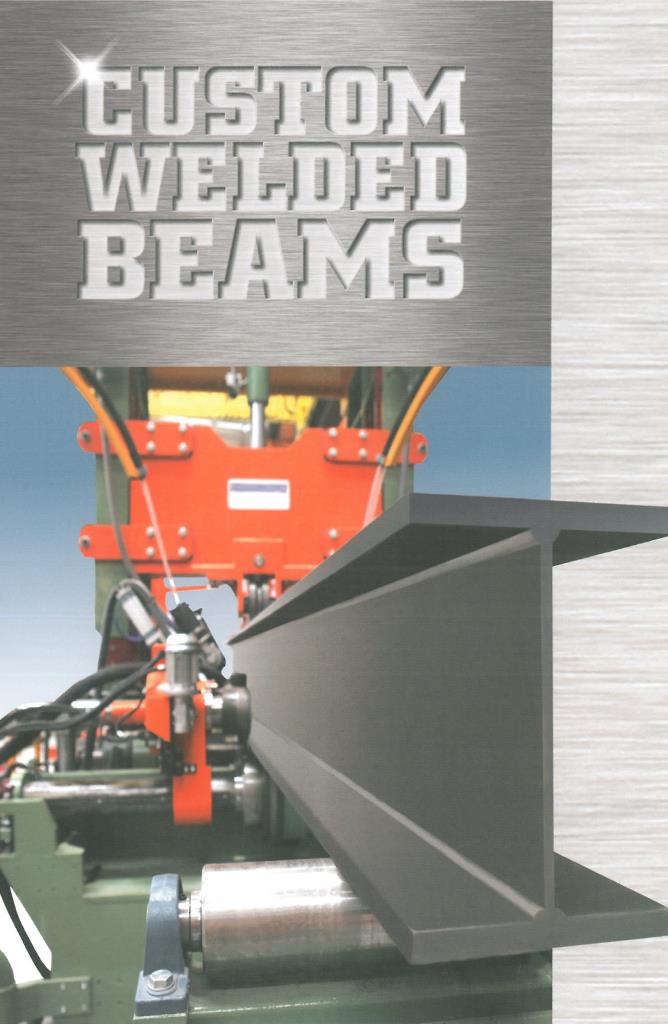 D&H Steel are the manufacturers of Custom Welded Beams (CWB) using "state of the art" technology incorporating submerged arc, twin wire welders computer controlled to meet the highest quality standards.
Beam Dimensions. Depth – 200mm to 2000mm.  Flange width – 150mm to 1250mm.  Web and Flange thickness – 8mm to 80mm. CWB's can be fabricated with lengths between 6m and 31m.
Steel plate options. Thickness – 8,10,12,14,16,18,20,22,25,28,32,36,40,50mm. Flange widths – 183,210,245,295,370 and 490mm are optimum however any other width is also possible.
Steel Grade.  G350L15 in compliance with AS/NZS 3678 (2011). Material test certificates available upon request.
Welds.  Double side 6mm or 8mm submerged arc welds are standard. All welds are to AS 1554.1 – Category SP
Specifications.  CWB's are manufactured to AS/NZS 5131 (2016) as the standard specification. Should AS/NZS 3679.2 (2016) be specified, we can offer this, however the extra testing requirements results in higher costs and longer lead times.
CWB's are ideally suited for many applications including large span portal frame structures, parking and office buildings, bridge and crane beams. We offer a free specifier design service to cost engineer the most efficient CWB solutions into your project. For expert technical advice please phone 09-839-7250 ext 219 or email john@cwbeams.co.nz.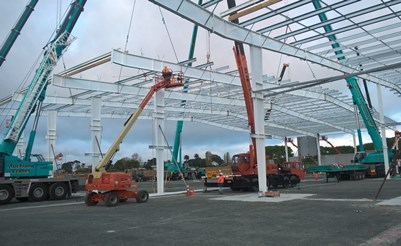 Sistema optimised tapered CWB portal frames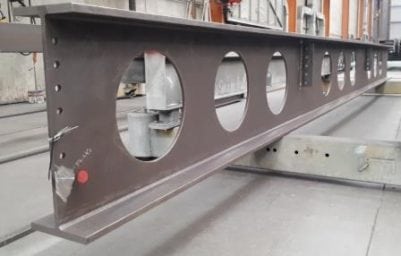 Composite CWB floor beams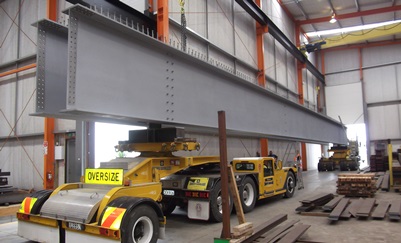 Kopu River Bridge CWB beams