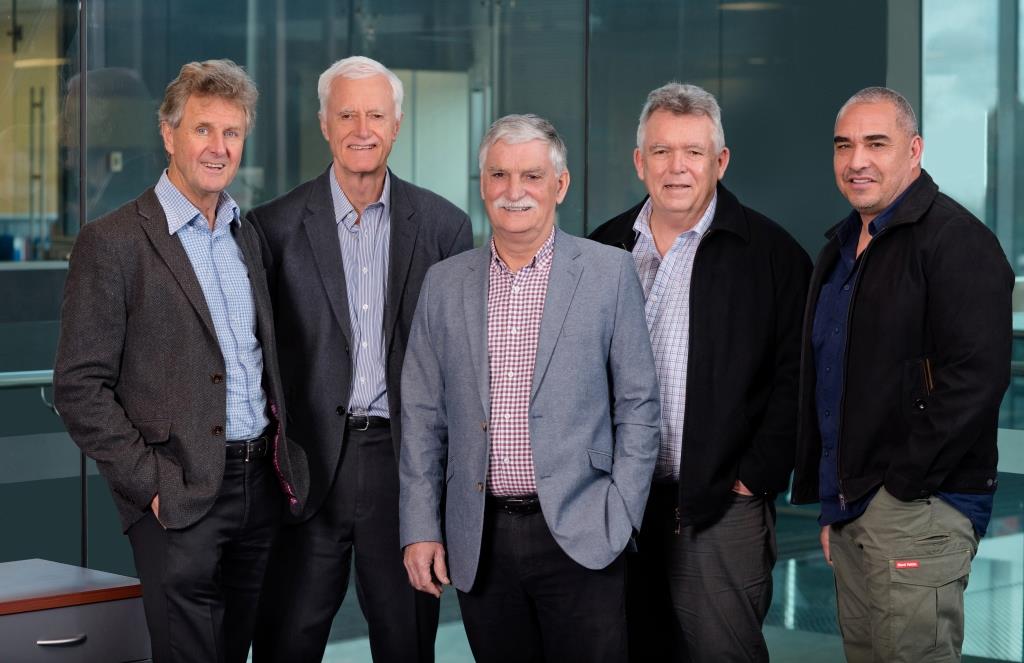 D&H Steel Construction is a privately owned company that strives for "best practice" in all areas of operation including governance. The Board of Directors provide oversight and guidance to steer the business towards its objectives and ensuring the day to day management is consistently aligned with the overall vision.
(L-R)  Mike Sullivan – Managing Director.
Stephen Reindler –Non Executive Director and Board Chairman. Stephen has a mechanical engineering background and lead engineering, environmental and occupational health and safety programmes in some of New Zealand's largest companies. He has wide experience in the management and governance of businesses in the supply chain, steel and construction industry.
Rowan Chapman – Non Executive Director. Rowan is a senior Chartered Accountant with extensive commercial experience in private and public companies, trusts and partnerships and commercial dispute resolution
Wayne Carson – General Manager
Dean Pouwhare – Operations Manager
The "D&H way"- to keep ahead of the game
Proactive Project Management and planning is the key to the early identification and resolution of issues, and developing an erection methodology that will achieve the required program. From time of engagement through to completion all works are planned and programmed with resources to meet the expected deliverables with no surprises. From initial 3D modelling through to fabrication and erection we have the systems, processes, equipment and human resources to deliver quality product on time.
On every new project we assign a Contract Manager and will assemble a team including an Engineer, Steel Detailer(s), Quantity Surveyor and Site Manager. This team is committed through the life cycle of the project delivery.
To maintain our relationship with regular clients, we regularly assign the same project team members to gain continuity in personnel and relationships to ensure consistency of high quality delivery of service.