Design, Value Engineering, Budgeting and Tendering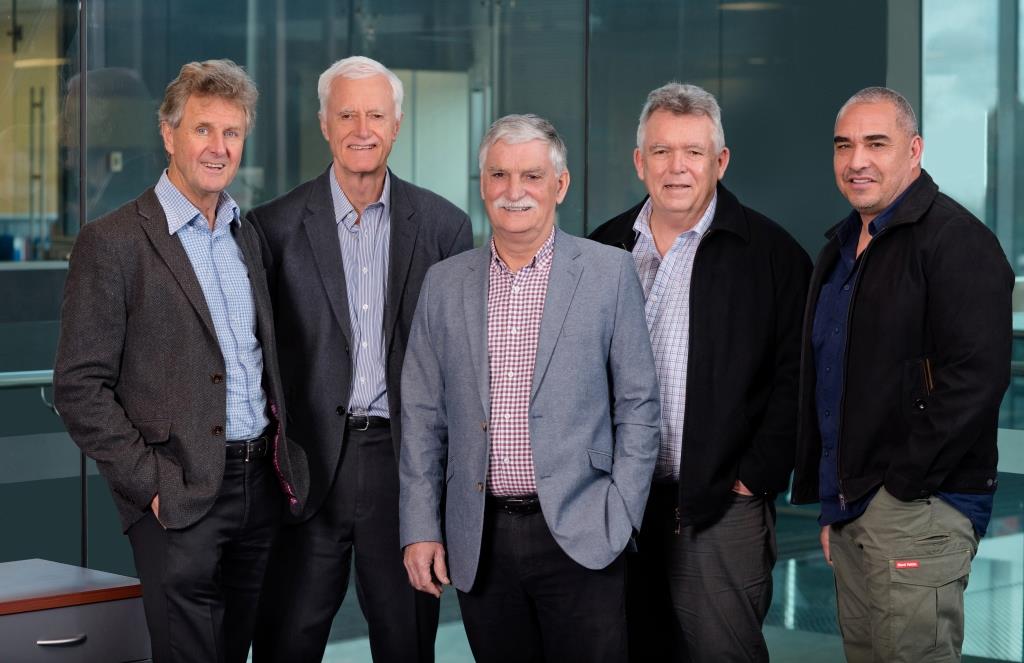 D&H Steel Construction is a privately owned company that strives for "best practice" in all areas of operation including governance. The Board of Directors provide oversight and guidance to steer the business towards its objectives and ensuring the day to day management is consistently aligned with the overall vision.
(L-R)  Mike Sullivan – Managing Director.
Stephen Reindler –Non Executive Director and Board Chairman. Stephen has a mechanical engineering background and lead engineering, environmental and occupational health and safety programmes in some of New Zealand's largest companies. He has wide experience in the management and governance of businesses in the supply chain, steel and construction industry.
Rowan Chapman – Non Executive Director. Rowan is a senior Chartered Accountant with extensive commercial experience in private and public companies, trusts and partnerships and commercial dispute resolution
Wayne Carson – General Manager
Dean Pouwhare – Operations Manager
Having the right team around the table at the right time will positively influence the project outcome. We review, evaluate and provide design assistance to value engineer the best practical solutions for fabrication and buildability efficiency. At D&H Steel we get the most out of steel solutions addressing budget constraints and cost certainty, drawing and services coordination issues and site logistics. Our early involvement means we can offer solutions that are cost effective, procure steel early, reduce waste and rework and provide best value for every client.
We draw on management capability, extensive technical expertise and a wealth of project experience to provide proactive and resourceful input to produce the right construction solution without compromising quality and performance expectations.