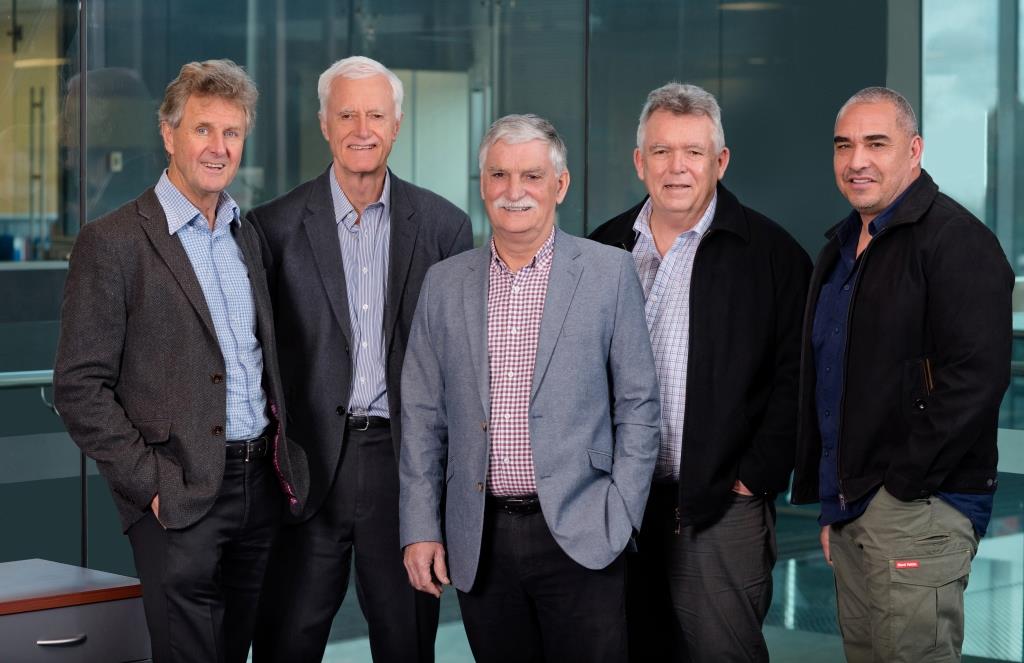 D&H Steel Construction is a privately owned company that strives for "best practice" in all areas of operation including governance. The Board of Directors provide oversight and guidance to steer the business towards its objectives and ensuring the day to day management is consistently aligned with the overall vision.
(L-R)  Mike Sullivan – Managing Director.
Stephen Reindler –Non Executive Director and Board Chairman. Stephen has a mechanical engineering background and lead engineering, environmental and occupational health and safety programmes in some of New Zealand's largest companies. He has wide experience in the management and governance of businesses in the supply chain, steel and construction industry.
Rowan Chapman – Non Executive Director. Rowan is a senior Chartered Accountant with extensive commercial experience in private and public companies, trusts and partnerships and commercial dispute resolution
Wayne Carson – General Manager
Dean Pouwhare – Operations Manager
"If we identify design or construction issues in the shop drawing process, we are proactive in offering solutions to resolve these."

-Mike Thompson – Detailing Manager
The backbone of the D&H Steel detailing team is its people. With more than 150 years of detailing experience there is little we cannot accomplish. The focus is on quality and accuracy, doing things once and getting it right first time. Our preference is to engage with the main contractor, architect and engineer as early as possible to review design and construction issues, requirements of 'For Construction' drawings, and the procedures for query resolution (RFI) and shop drawing approval.
D&H  Steel have been producing BIM models for more than 15 years and leverage the model data to all facets of the business from shop drawings through to ordering, parts production, QA and delivery documentation. The model data drives our workshop job planning via StruMIS MRP and feed data to Steel Projects PLM which drives our FICEP beam lines. D&H integrates with the leading collaboration platforms, Autodesk Glue and Navisworks, Revit and ArchiCAD and are able to provide models in a number of distributable formats for easy viewing.
We use the StruMIS document management system to control all inward and outward drawing and correspondence movements and employ full time Document Control personnel to manage this process.