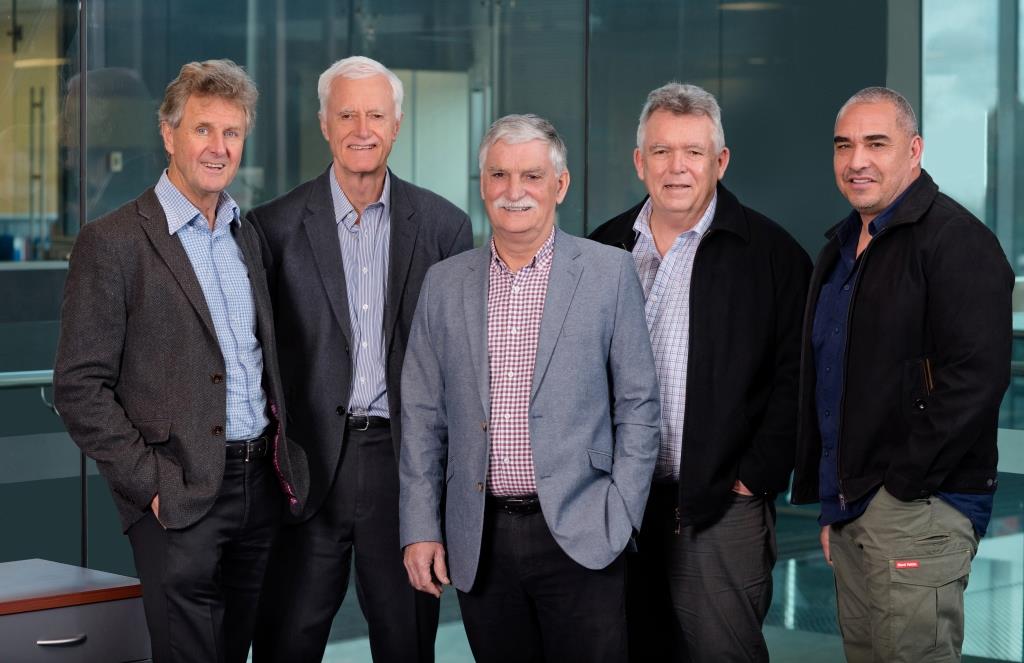 D&H Steel Construction is a privately owned company that strives for "best practice" in all areas of operation including governance. The Board of Directors provide oversight and guidance to steer the business towards its objectives and ensuring the day to day management is consistently aligned with the overall vision.
(L-R)  Mike Sullivan – Managing Director.
Stephen Reindler –Non Executive Director and Board Chairman. Stephen has a mechanical engineering background and lead engineering, environmental and occupational health and safety programmes in some of New Zealand's largest companies. He has wide experience in the management and governance of businesses in the supply chain, steel and construction industry.
Rowan Chapman – Non Executive Director. Rowan is a senior Chartered Accountant with extensive commercial experience in private and public companies, trusts and partnerships and commercial dispute resolution
Wayne Carson – General Manager
Dean Pouwhare – Operations Manager
D&H Steel has an in-house production capacity of over 4,000 man hours per week before outsourcing. This converts to between 250 and 400 tonnes per week depending on the complexity of the work.
We use "just in time" fabrication approach to suit project requirements and the onsite construction sequencing. Our fabrication facility incorporates latest automated beam line technology linked by fibre optic cable to the CADCAM data files generated by our in-house detailing system.
We have been committed to the implementation of quality systems and were the first fabricator in New Zealand to be awarded both the Steel Fabrication Certification (SFC) Construction Category 4 and AS/NZS ISO 3834 Part 2 Weld Quality Standard.
"Our capacity and Quality Control system gives us the ability to undertake any size of structural steel project in New Zealand and the South Pacific region."
– Wayne Carson – General Manager.