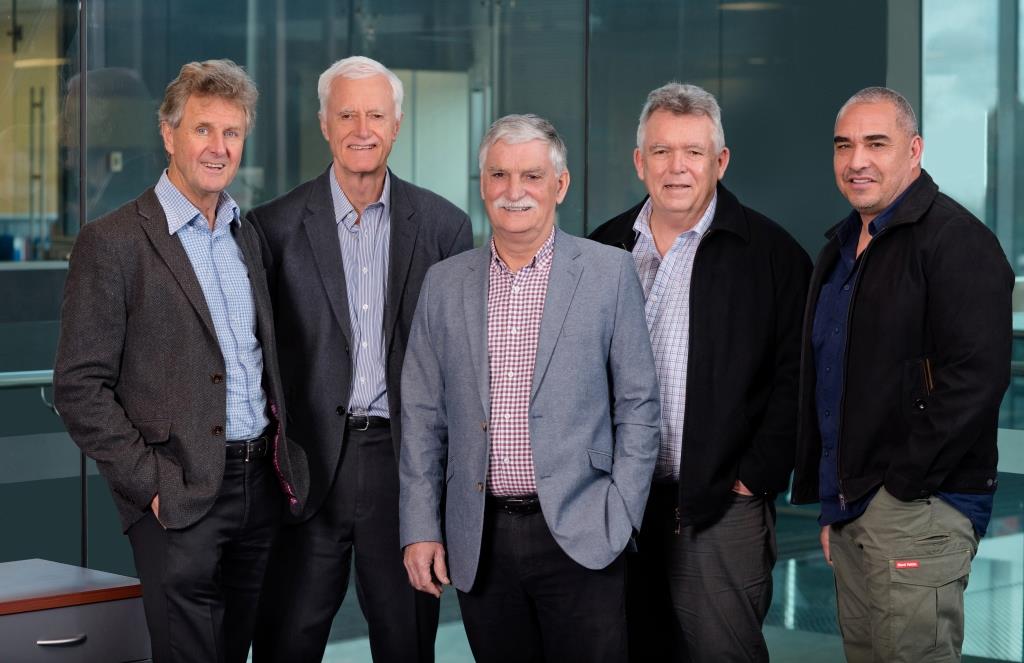 D&H Steel Construction is a privately owned company that strives for "best practice" in all areas of operation including governance. The Board of Directors provide oversight and guidance to steer the business towards its objectives and ensuring the day to day management is consistently aligned with the overall vision.
(L-R)  Mike Sullivan – Managing Director.
Stephen Reindler –Non Executive Director and Board Chairman. Stephen has a mechanical engineering background and lead engineering, environmental and occupational health and safety programmes in some of New Zealand's largest companies. He has wide experience in the management and governance of businesses in the supply chain, steel and construction industry.
Rowan Chapman – Non Executive Director. Rowan is a senior Chartered Accountant with extensive commercial experience in private and public companies, trusts and partnerships and commercial dispute resolution
Wayne Carson – General Manager
Dean Pouwhare – Operations Manager
D&H Steel is proud to have been the first New Zealand steel fabrication company to be accredited by the International Institute of Welding (IIW) for AS/NZS ISO 3834 Part 2 Weld Quality Standard and receiving Steel Fabrication Certification (SFC) to Construction Category 4.
This certifies the implementation of the internationally recognised Welding Quality Assurance system for material quality and workmanship and integrity of the welding process and we have the personnel and quality management systems in place to consistently produce quality work. The SFC scheme reduces compliance risk for procurers and specifiers.
As a SFC accredited fabricator, our clients have the assurance the steel and welding will meet the performance standards required in New Zealand for buildings designed to withstand earthquakes.
We have suitably qualified welding personnel to manage, supervise and inspect all aspects of the welding process.
We have processes to verify the steel is certified to the required specification and we can trace every steel component back to a material test certificate.
We have processes to ensure every weld is performed in accordance with an approved weld procedure (WPS) and we can trace individual welds back to an individual qualified welder.
At the completion of the project we provide a Quality Assurance Manual that includes the project quality assurance plan, inspection and testing plan, material test certificates, fabrication, welding and painting quality control documents and third party testing and site erection.