Site Management and Erection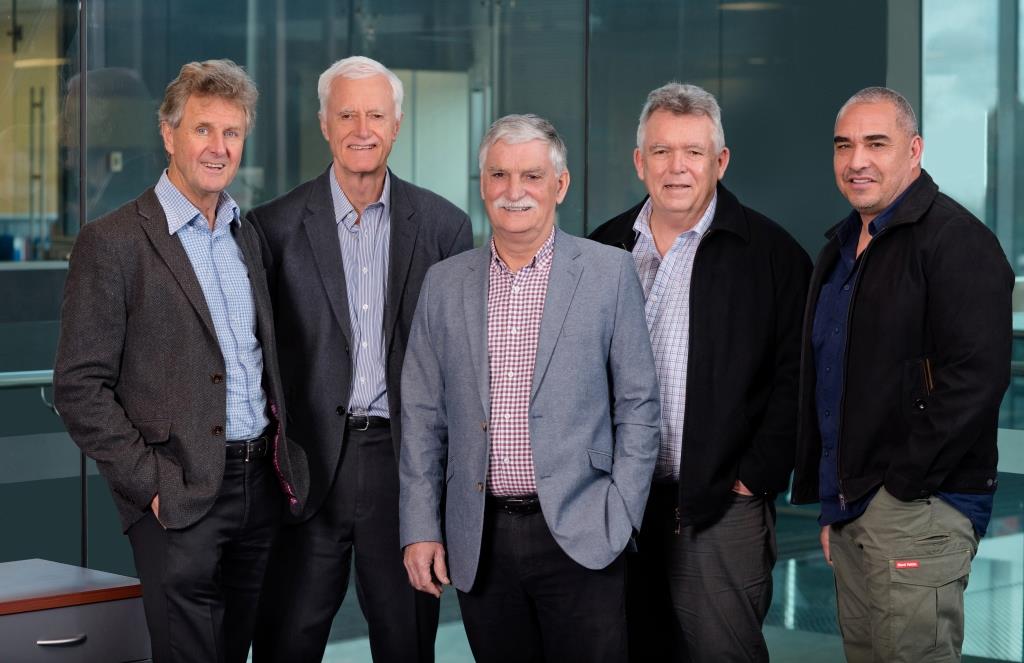 D&H Steel Construction is a privately owned company that strives for "best practice" in all areas of operation including governance. The Board of Directors provide oversight and guidance to steer the business towards its objectives and ensuring the day to day management is consistently aligned with the overall vision.
(L-R)  Mike Sullivan – Managing Director.
Stephen Reindler –Non Executive Director and Board Chairman. Stephen has a mechanical engineering background and lead engineering, environmental and occupational health and safety programmes in some of New Zealand's largest companies. He has wide experience in the management and governance of businesses in the supply chain, steel and construction industry.
Rowan Chapman – Non Executive Director. Rowan is a senior Chartered Accountant with extensive commercial experience in private and public companies, trusts and partnerships and commercial dispute resolution
Wayne Carson – General Manager
Dean Pouwhare – Operations Manager
D&H Steel has built up over many years, and retained a growing and loyal core of dedicated and conscientious site staff. We pride ourselves on the number of erectors that we directly employ, providing the flexibility of manpower for the various numbers of steelwork contracts we undertake.  Our site staff apply their technical expertise and skills to produce the end quality being sought by clients. Our qualified team of erectors have ample experience in erecting large span and very heavy lifts, have a firm understanding of modern and innovative erection techniques and bring a strong health and safety culture to site.
All our erectors and managing supervisors carry the necessary certification to satisfy the stringent safety requirements of our industry. Our site teams are supported by systems, processes and equipment that ensure our structures meet code and mitigate any problems with the interfaces with other building components and hardware.  Liaison and communication between site and workshop, site and main contractor, and site and other trades is unified with material and resource supply, and co-ordination managed smoothly and efficiently.
"We take great pride in being recognized as the leader in innovative steel erection techniques alongside our award winning health and safety culture." –Dean Pouwhare – Operations Manager.