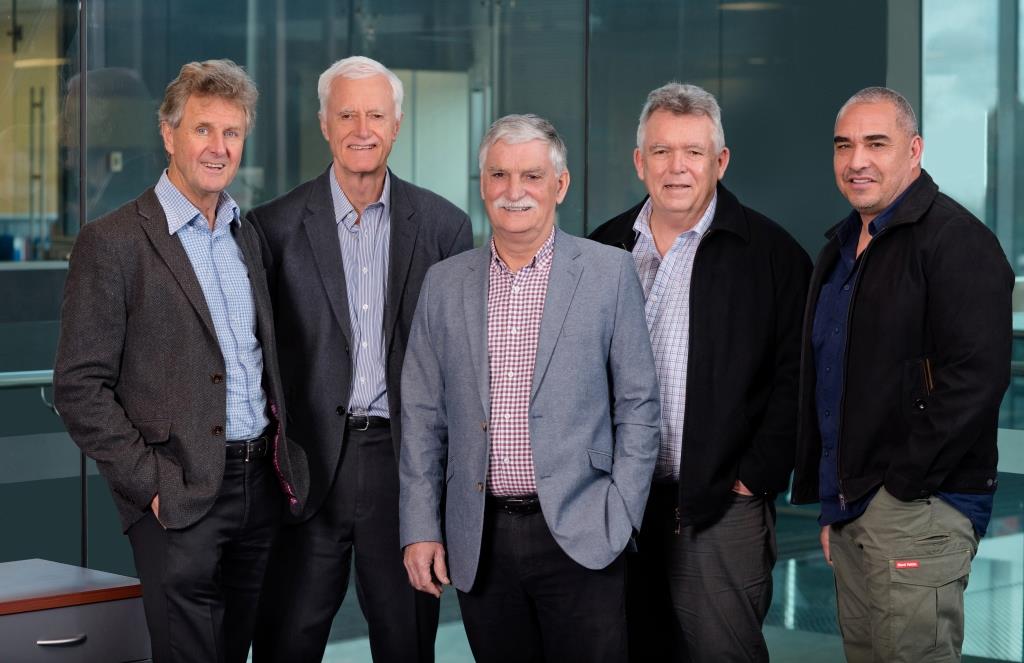 D&H Steel Construction is a privately owned company that strives for "best practice" in all areas of operation including governance. The Board of Directors provide oversight and guidance to steer the business towards its objectives and ensuring the day to day management is consistently aligned with the overall vision.
(L-R)  Mike Sullivan – Managing Director.
Stephen Reindler –Non Executive Director and Board Chairman. Stephen has a mechanical engineering background and lead engineering, environmental and occupational health and safety programmes in some of New Zealand's largest companies. He has wide experience in the management and governance of businesses in the supply chain, steel and construction industry.
Rowan Chapman – Non Executive Director. Rowan is a senior Chartered Accountant with extensive commercial experience in private and public companies, trusts and partnerships and commercial dispute resolution
Wayne Carson – General Manager
Dean Pouwhare – Operations Manager
To request a tender, please fill in the details below and someone will be in touch with you soon. The typical projects we quote are with steel above 25T with lead times of 12 weeks or longer.