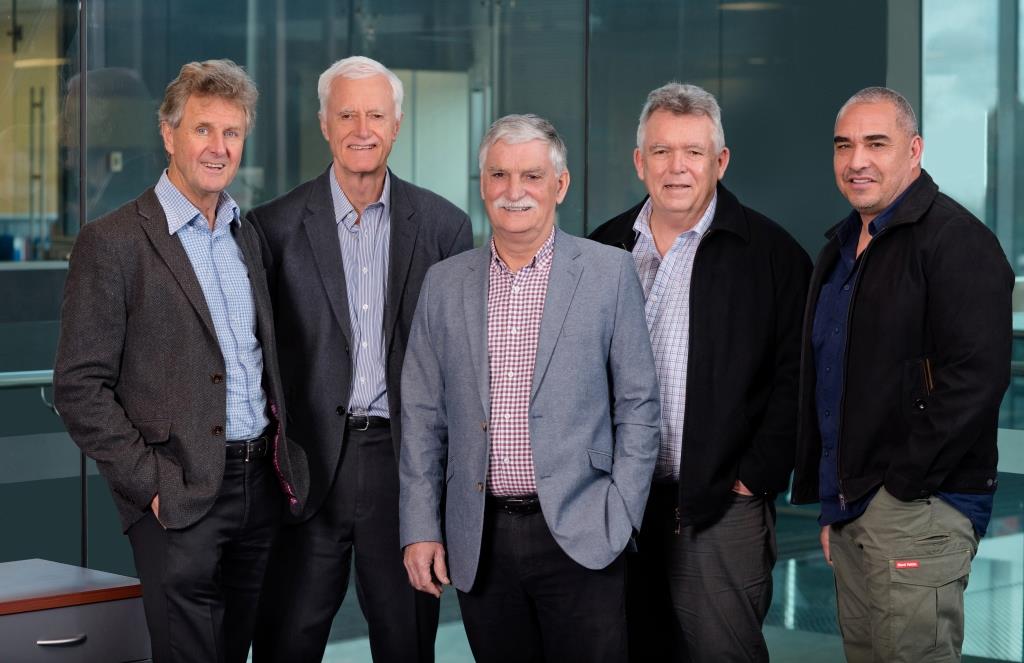 D&H Steel Construction is a privately owned company that strives for "best practice" in all areas of operation including governance. The Board of Directors provide oversight and guidance to steer the business towards its objectives and ensuring the day to day management is consistently aligned with the overall vision.
(L-R)  Mike Sullivan – Managing Director.
Stephen Reindler –Non Executive Director and Board Chairman. Stephen has a mechanical engineering background and lead engineering, environmental and occupational health and safety programmes in some of New Zealand's largest companies. He has wide experience in the management and governance of businesses in the supply chain, steel and construction industry.
Rowan Chapman – Non Executive Director. Rowan is a senior Chartered Accountant with extensive commercial experience in private and public companies, trusts and partnerships and commercial dispute resolution
Wayne Carson – General Manager
Dean Pouwhare – Operations Manager
D&H Steel are very professional in their work throughout the process from early contractor involvement to site installation
Mark Katterns
Throughout the shop drawing and fabrication the D&H Steel team, through their corroborative approach and support to the design team and main contractor, added significant value to the project-
Andre Kirstein
I have enjoyed and appreciated the collaborative approach exhibited by the whole D&H team- they look beyond the steel component and consider its integration within the finished building. This attention to detail sets D&H apart from their peers
Chris Boss
Early planning and resourcing input provided certainty to the project programme which was borne out in reality with matching site performance. The liaison between site and factory seemed unified with material and resource supply managed smoothly and efficiently. Attention to detail was apparent with any quality control matters dealt to progressively and completely. My overall experience working with D&H Steel was excellent.
Stuart West
I've engaged D&H Steel Construction extensively in the past and they have always been superb. I want to keep doing business with them, because here we are again with a thumping good project thanks to the quality of the D&H Steel people.
Jimmy Corric