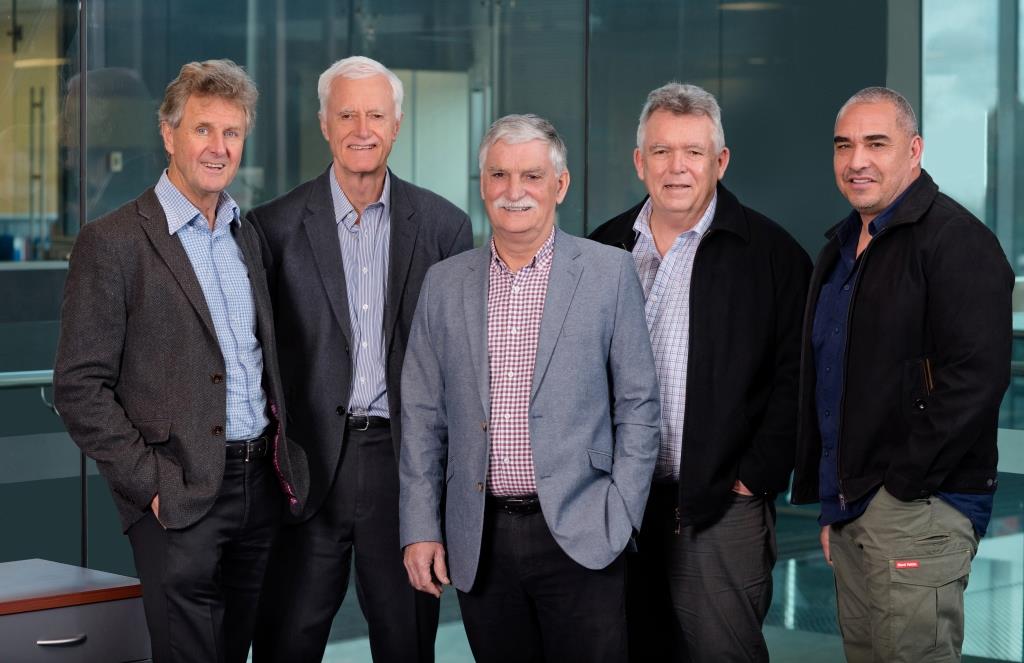 D&H Steel Construction is a privately owned company that strives for "best practice" in all areas of operation including governance. The Board of Directors provide oversight and guidance to steer the business towards its objectives and ensuring the day to day management is consistently aligned with the overall vision.
(L-R)  Mike Sullivan – Managing Director.
Stephen Reindler –Non Executive Director and Board Chairman. Stephen has a mechanical engineering background and lead engineering, environmental and occupational health and safety programmes in some of New Zealand's largest companies. He has wide experience in the management and governance of businesses in the supply chain, steel and construction industry.
Rowan Chapman – Non Executive Director. Rowan is a senior Chartered Accountant with extensive commercial experience in private and public companies, trusts and partnerships and commercial dispute resolution
Wayne Carson – General Manager
Dean Pouwhare – Operations Manager

Our purpose built 11,000m2 workshop is designed for the integrated flow of structural steel through multi automated beamline and cleat processing, welded beam manufacture, fabrication, welding, abrasive blasting and painting, managed and coordinated by highly skilled and experienced personnel.
D&H Steel has built up over many years and retained a growing and loyal core of dedicated and conscientious site staff. We pride ourselves on the number of erectors that we directly employ and the fleet of cranes (7No) and elevated work platforms (16No) we own.